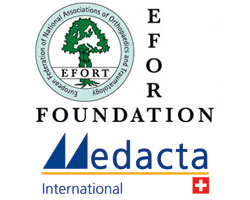 During EFORT Annual Congress 2018, which was held in Barcelona, Spain from 30 May until 1 June 2018, Medacta International introduced the Clinical Research Fellowship Programme to the Orthopaedic and Traumatology community.
In October 2018, the EFORT Foundation Clinical Research Fellowship supported by Medacta International was launched.
One special fellow every year, so called "Clinical Research Fellow" will visit a specific selected host centre where a clinical research process is on-going. The clinical research fellow will be guided through the research process from the development of a hypothesis to data collection, manuscript writing, and presentation at national and international orthopaedic conferences.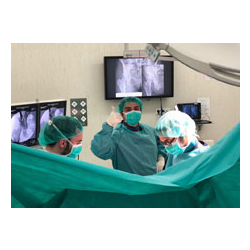 Benefit from your peers' best practice and educational knowledge!
The EFORT Foundation Visiting fellowships are a great way to:
Gain experience and learn the latest techniques in hip & knee arthroplasty
Spread new ideas and introduce fellows to the local culture of host countries
Provide a platform to develop better links between orthopaedic & trauma surgeons
Apply online now: http://www.efortfoundation.org/fellowships/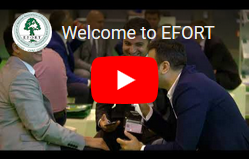 EFORT Educational Grants are offered toward participants' attendance to the EFORT Annual Congress. Grants are available subject to funds provided by the various industry partners. These grants are not from EFORT, they are kindly provided by industry partners and thus dependent on any conditions specified by those same industry partners.
We are pleased to announce that this year we have received some educational grant support from industry subject to certain criteria. Specifically, only applicants that have completed the EFORT Fellowship supported by MEDACTA may apply.
The EFORT Educational Grant covers the registration fee for the 20th EFORT Annual Congress in Lisbon 2019, the flight to the Annual Congress city and hotel accommodation. These three elements are compulsory and there is no possibility to only apply for one service.
MORE INFORMATION: https://congress.efort.org/grants