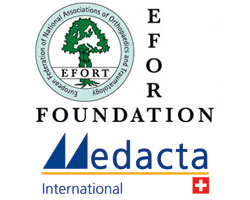 During EFORT Annual Congress 2018, which was held in Barcelona, Spain from 30 May until 1 June 2018, Medacta International introduced the Clinical Research Fellowship Programme to the Orthopaedic and Traumatology community.
In October 2018, the EFORT Foundation Clinical Research Fellowship supported by Medacta International was launched.
One special fellow every year, so called "Clinical Research Fellow" will visit a specific selected host centre where a clinical research process is on-going. The clinical research fellow will be guided through the research process from the development of a hypothesis to data collection, manuscript writing, and presentation at national and international orthopaedic conferences.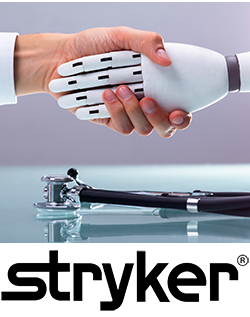 Gain exposure to the latest Robotic Innovation. A new fellowship programme opportunity

Leading learning centres in Europe.
Both Travelling & Visiting options available.
Call for applications will open September 2019.
Supported by stryker.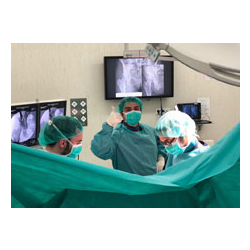 Benefit from your peers' best practice and educational knowledge!
The EFORT Foundation Visiting fellowships are a great way to:
Gain experience and learn the latest techniques in hip & knee arthroplasty
Spread new ideas and introduce fellows to the local culture of host countries
Provide a platform to develop better links between orthopaedic & trauma surgeons
Apply online now: http://www.efortfoundation.org/fellowships/